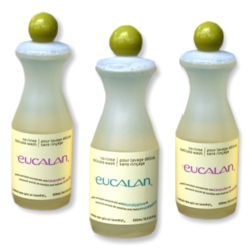 Wash your wool with the wonderful Eucalan! This great wool wash is available in Lavender, Grapefruit, Eucalytpus and Unscented.
Choose from the convenient travel size or the regular size!
And if you haven't tried wool, you should! It's easy, and perfect for night time in particular. Don't be afraid of it – it's easy! Wool covers are breathable and also boost the absorbency of your system by absorbing up to 30% of their weight in moisture without feeling wet.