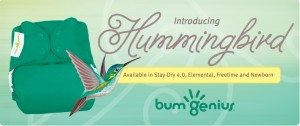 Hurray! The long awaited shipment from bumGenius and flip of hummingbird cloth diapers and cloth diaper covers arrived yesterday. This adorable emerald green jewel tone is the perfect gender-neutral addition for spring.
Hummingbird is available in the bumGenius 4.0 One-Size Pocket Diaper – Snaps, bumGenius Elemental One-Size Cloth Diaper, bumGenius Freetime All-In-One One-Size Cloth Diaper – Snaps, bumGenius Newborn Cloth Diaper and flip One-Size Cloth Diaper Cover.
Along with hummingbird, we've restocked our shelves with all of your favourite bumGenius cloth diaper solids and prints.
If you're looking to add a bunch to your stash, be sure to take advantage of the volume discounts by shopping our package deals on bumGenius 4.0s, bumGenius Elemental All In One Organic Diapers, and bumGenius Freetime All in One Diapers.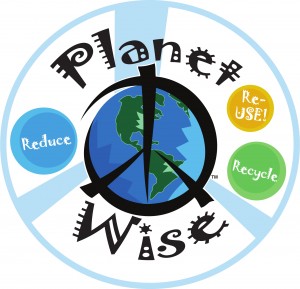 But that's not all – just in today, diaper pail liners and wet bags in a variety of your favourite prints and solids by Planet Wise.
They make clean up simple, just pop them in the wash with your diapers and hang to dry.
Planet Wise wet bags are an easy favourite, particularly with so many uses beyond cloth diapers (shoes in a suitcase, swim suits at the pool).
They're so handy and with so many adorable prints, you can never have too many!