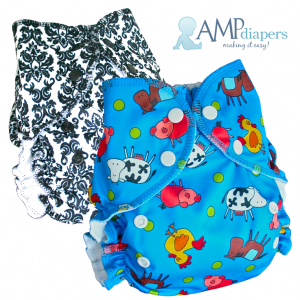 Oh my word, check out these two fantastic new prints brought to you by Canada's AMP Diapers.
Holy moly, holy hannah, these two rank right up there with Wee Trunks for the best AMP cloth diaper prints we have seen so far.
The AMP one-size duo is a great one-size diaper that can be used as either a pocket diaper or an all in two system. Great quality and Canadian made cloth diapers at their best!