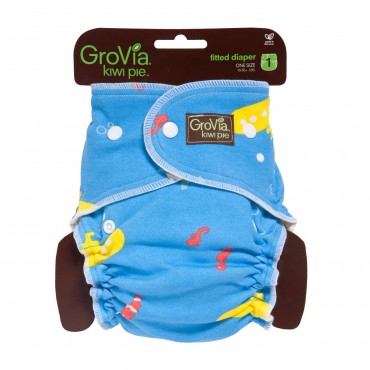 These Kiwi Pie cloth diapers are made of micromodal and cotton and have very sweet prints.
Summer is great for letting your little one wear just the fitted…doesn't get more breathable than that (except being in the buff) and plus, the adorable prints aren't hidden under a cover.
Just to be clear, there will be dampness if you forgo a cover…but isn't summer for loosening the rules?