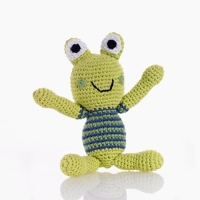 It's that time – do you have the itch to clear things out and Spring Clean? We sure do here at New & Green. Make sure to check out our clearance products.
You'll find some fabulous deals on cloth diapers, diaper covers and many other items that, perhaps, you didn't realize you could use or love.
Don't wait, or you'll miss your chance to score some fantastic deals on cloth diapers by favorite brands like Sloomb, Bummis, Kissaluvs, Rumparooz and more! And, there's a great selection of lovely blankies, rattles, teethers, toys, bibs and so much more from companies, such as, Apple Park, Jellystone, Planet Wise, Hevea, Oogaa, Keptin-Jr, Goo Goo baby…just to mention a few. Reward all your hard work with something new and green! Happy Spring!