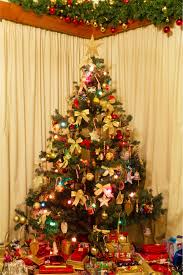 Gift-giving can be one of the joys of the Christmas holiday and it's always fun to discover just the right gift for a friend or family member.
In that spirit, we have put together a gift guide with a few ideas for the people on your list.
If you know soon-to-be new parents, parents of young children, or are a parent yourself, be sure to check out our list.
There's something for everyone and for every budget!
We here at New & Green wish you and your families all the best during this holiday season.
Parent Favorites
| | |
| --- | --- |
| | EasyFits are one of the perennial favorites among New & Green parents and the highest rated by parent reviews on our website. They offer a great fit, good absorbancy (bamboo and microfibre together make a thirsty combo!), stunning colours made from Oeko-Tex certified dyes, and high quality hook-and-loop closures. They're also made by Tots Bots, a Scottish company that makes every effort for ethical and sustainable production methods. |
| | The Bamboozle is touted among parents as one of the most absorbent diapers available and is popular especially for naptimes and nighttime. It's also popular among parents who want natural fibres against their baby's skin. Bamboo is a sustainable fibre and scrumptiously soft! |
| | The Flip is a popular option merely due to the variety of ways in which you can use it, as well as it's a simple, no-fuss, well-fitting cover for babies of every shape and size. You get to choose either an organic cotton or microfibre insert or purchase it alone to use as a standard cover for other fitted diapers and prefolds. |
| | The AMP Duo is manufactured in Winnipeg by a conscientious mom-run business. This pocket in particular is popular because of its high quality and its superb fit on both lean and chubby babies. The diaper is available in a small size for newborns up to 15 lbs and a one-size option for larger babies. |
| | BumGenius diapers are one of the most recognized and well-loved diapers on the market today. These one-size pocket diapers come stocked with an adjustable full-size insert as well as a newborn insert that also doubles as a doubler to increase absorbancy for car trips, nap times, and nighttime usage. You can now also choose either a velcro closure or snaps, depending on your preference and what works best for your family. The stretch-to-fit tabs help ensure a great fit every time and the diaper can be used from 8-35 lbs. |
| | Wool covers are hailed as a wonder-cover for babies who struggle with diaper rash, for parents who want to use natural fibres, and for babies who need help sleeping through the night. (The breathability of wool allows moisture to evaporate off the baby's skin as they sleep, thus not waking them due to the sensation of being wet.) Aristocrats covers are manufactured here in BC and so also satisfy parents wanting to buy local! |
Great Options for Getting Started
This diapering-kit-in-a-box provides parents all the basics needed to get started with cloth diapering. The kit includes 24 organic cotton prefolds, 6 covers, 3 rolls of Bio-Soft liners, 5 reusable stay-dry liners, and 1 large wet bag. That's enough diapers for at least two full days of diapering!

Prefolds are a very easy and practical way to get started with cloth and are especially popular among parents who are budget-savvy.

These brightly colored pail liners and tote-able wetbags will cheerfully hold several days of dirty diapers. They're an essential part of setting up your diaper pail system and a must-have item for parents who are just getting started.

Rockin' Green has revolutionized cloth diaper laundry and makes the chore… dare we say, an utter delight. It gets diapers truly clean while leaving no residue, it's eco-friendly, and you have your choice of a number of yummy scents that don't linger on the diapers. For parents who are just getting started, this detergent will help make the new routine downright enjoyable.

These oh-so-cute tankinis are perfect for your pool-side babe. They are designed to be paired with the ever-popular Swimmi swim diaper, and even if you don't cloth diaper, this is a great way to be both sustainable and chic at the swimming pool all year round.
Great Options for Newborns
Nothing fits quite as well as a diaper that is designed specifically with the newborn in mind – both for fit and for comfort. This pack bridges the gap between birth and one-size or small size diapers and parents have raved about difference it makes. The pack includes 1-dozen soft organic cotton prefolds and two perfect-size covers – enough for one day's worth of diapering. This combo is one of the most cost effective ways of managing the early days when you are changing a lot of diapers!

Everything you need to get started from Day 1!

This package features literally everything you need to cloth diaper your newborn starting from Day 1 and features some of the best products on the market for quality, fit, and chic-cuteness. The pack even includes wipes, storage bags, and detergent! Talk about getting everything you need in one convenient package…

Your baby's poo in the first few weeks can get a little…. well, sticky, and this bum spray is a great way to keep your baby's cheeks fresh and well-cleaned!

This box is a great way for parents to try out prefolds without investing in large quantities of diapers. The kit includes three organic cotton prefolds and one wrap cover – just tri-fold the prefold and lay it in the cover and voila! you have a lovely, absorbent diaper ready to go.

These tiny diapers are possibly the most popular diapers among parents who are cloth diapering newborns, as they keep all those newborn messes exactly where they should be. They feature a snap-down front to go around the umbilical stump and snug-but-comfy elastic around the back and legs to ensure a great fit.
Great Options for Toddlers
| | |
| --- | --- |
| | Cloth trainers catch the dribbles and little messes that are inevitable while potty training, they help provide feedback to the child who is learning about wet and dry sensations, and they save parents money! Bummis pants in particular are easy for the child to pull up and down and offer a secure, comfortable fit. |
| | Flip Potty Trainers are a unique pull-up, pull-down, snap-off, one-size potty training system made with replaceable one-size pads. Each limited edition Flip Potty Training Kit includes a one-size cover, in your choice of color, along with three one-size organic inserts. The replaceable, removable Flip™ inner pad made with ultra-absorbent organic cotton allows wet accidents to be changed without a whole new trainer, this feature is unique to Flip Trainers and translates into significant savings. |
Must-Have Diapering Accessories (aka Fabulous Stocking Stuffers)
| | |
| --- | --- |
| | This fabulous diaper salve is hand-made right here in BC! Each batch is lovingly made with the highest quality, organic ingredients. This is a zinc-free diaper salve that uses naturals to gently soothe and heal your little one's skin. It smells great too! We know toddlers who love it so much that they pack it themselves in the diaper bag… |
| | Irresistible fashion prints in the softest flannel on one side and a sumptuous organic cotton velour on the other make these wipes Hip, Green and Gorgeous. Choose from a dreamy Mermaid, a yummy Two Scoops or a mod Lots of Dots. |
| | These covers in delightful prints have been popular among cloth diapering parents for several years running. They offer a great fit, high quality construction, and cover any fitted or prefold diaper. Very useful and multi-functional. |
| | Snappis are an ingenious little invention that make diaper pins obsolete. They come in a variety of colors and are made from a stretchable non-toxic material, which is T-shaped with grips on each end. These grips hook into the diaper fabric to ensure a snug-fitting diaper with enough natural movement for the baby. Pick up several to give to all your cloth diapering friends! |
| | These zippered, toss-n'-go wet bags make going out with cloth diapers easy in a variety of sizes and prints. (They're great for daycare or the swimming pool too!) The small size holds 2-4 dirty diapers and the medium one holds 4-6 dirties. These make great stocking stuffers because even if you already have a stash of wetbags, these repurpose well for carrying cosmetics, as gym bags, for travel, and so much more! |
| | Still don't know what to get that special someone or just aren't sure what would be most helpful for those soon-to-be new parents? New & Green has gift certificates available in any denomination! |
Photo Credit – Wikipedia Commons