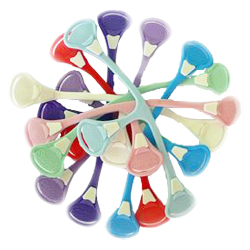 Forget poking or pricking baby – fastening diapers is easy peasy with the Snappi!
These inexpensive modern day cloth diaper pins make it easy to wrap your prefold cloth diaper on baby and hold it in place without the ouch. Just add your favourite diaper cover and you're set!
Our Snappis are available in a wide range of colors in sizes for baby or toddler. Try our double packs which offer a great discount over buying individually.
If you enjoy cloth diapering with prefolds or flats, then you'll definitely love Snappis!