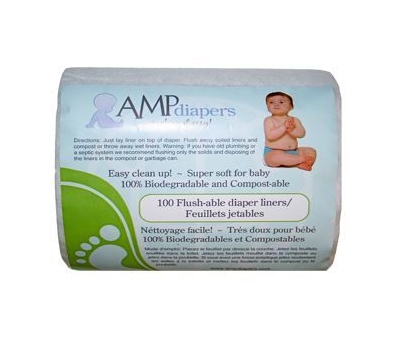 Bio liners can be a great addition to your cloth diapering routine. Used regularly or for outings, these handy liners can make dealing with poops a breeze.
Flushable and compostable, they are so easy to use. Just lay on top of the diaper and they'll catch the mess.
Make sure if you flush them, that your sewer or septic system can handle them (regular plumbing is usually fine, septic tanks beware).
We stock our favs which are AMP Flush-able diaper liner, bummis Bio-Soft liner, Applecheeks Diaper Liners and GroVia Bioliners.
The trick to using bio liners in your cloth diapering routine is you must remember to put them on the diaper or good ol' Murphy will get you as soon as you forget 😉