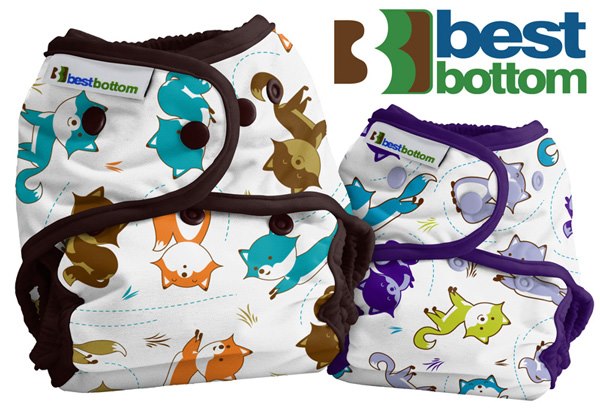 Spring is a twitter with all kinds of exciting releases in the cloth diapering world.
Planet Wise and Best Bottom Diapers have just released two new adorable prints. These prints will be available in both the one-size Best Bottom cloth diaper cover, and the popular PlanetWise Pail Liners.
It's tough to choose your favorite, because we find both Fox Trot (chocolate trim) Foxy Frolic (deep purple trim) to be oh so adorable. Le sigh. The cuteness just doesn't stop coming these days!
These new cloth diaper covers and pail liners will be here this Spring! Happy Dance 🙂