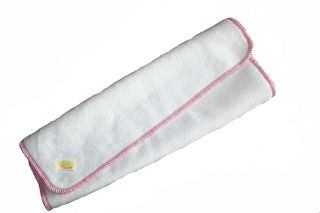 Thinking about adding a natural fiber insert to your cloth diaper stash? Well, look no more!
AMP has 3 excellent inserts to choose from: 2-layer Bamboo (green edge), 3-layer Hemp (red edge) and 2-layer Hemp (blue edge).
The super absorbent
(red) 3-layer Hemp insert
is the perfect all night solution for older babies or for very heavy wetters during the daytime.