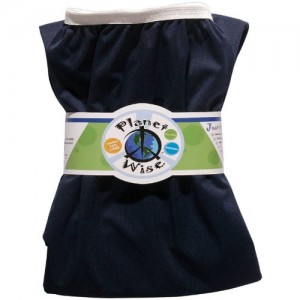 We love, love, love Planet Wise products and a new one has just hit the shelves at New & Green.
The Planet Wise diaper pail liner is a must-have accessory if you use a diaper pail as your storage system for your cloth diapers. Featuring an elastic top, and anti-microbial treatment it will work well in almost any pail. How well? It can fit any pail up to 54 quarts or 14 gallons and of course, any size of diaper pail smaller than that. With a wick and leak proof design, the Planet Wise diaper pail liner is great solution for your cloth diaper storage needs.
Did we mention it's PVC free as well? You can check out the cute color and print options as well right here.
Happy Diapering!
cloth diapers, cloth diaper accessories, cloth diaper storage