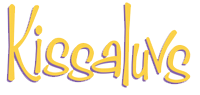 We just received a shipment from Kissaluvs!
The awesome Terry Knit Wipes (they really *are* awesome) are now back in stock, and we have also brought in more of the Kissaluvs premium organic cloth wipes.
More Kissaluvs organic fitted diapers, Kissaluvs wool lovers covers, and pail liners have also hit the shelves.