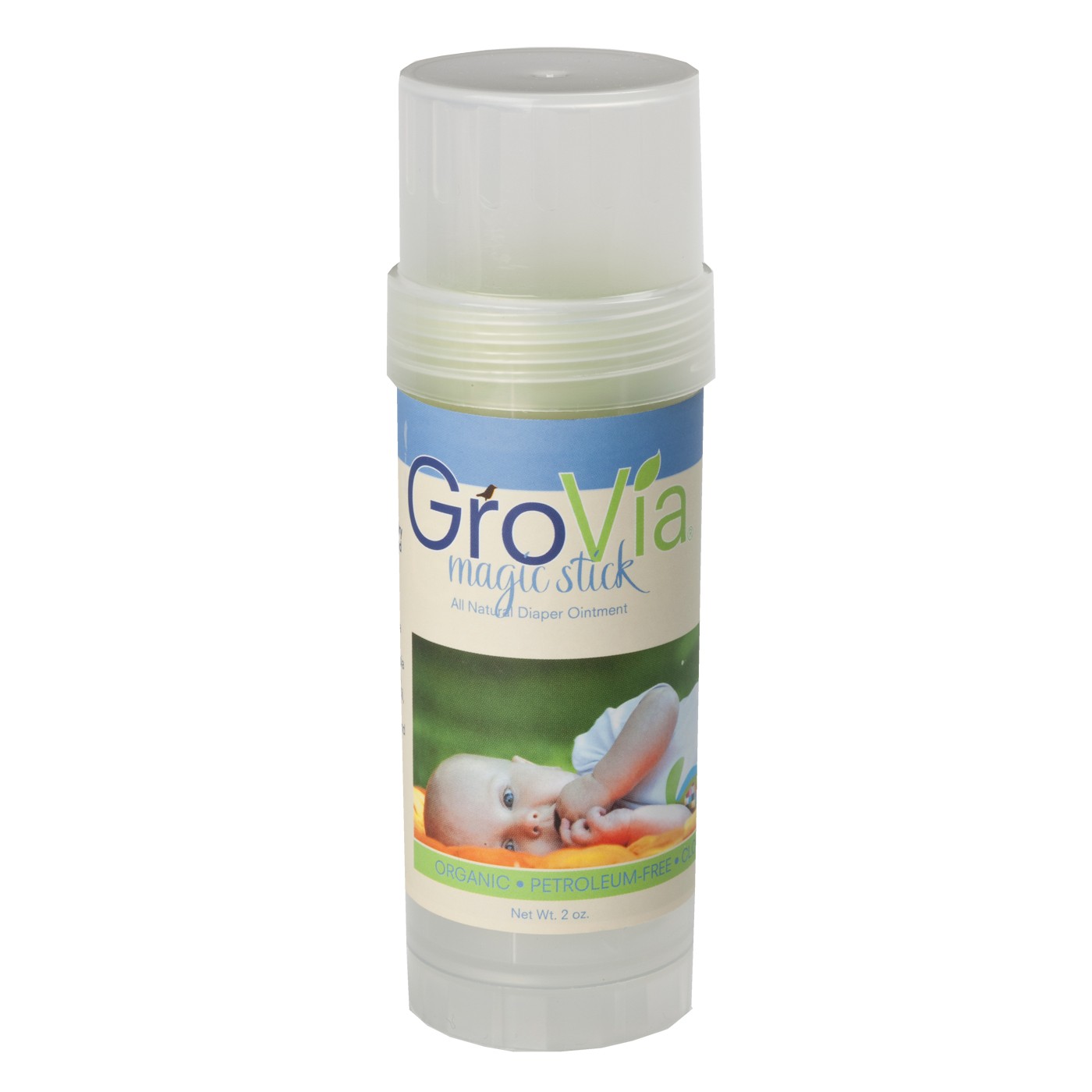 The GroVia Magic Stick is made from natural ingredients and is cloth diaper safe.
It protects baby's sensitive skin from wetness and helps clear up minor rashes. 
The unique format allows your hands to be mess-free and lets you apply the perfect amount.
Since it is mess-free, the GroVia Magic Stick is a great addition to your diaper bag.