The popular flip disposable diaper inserts have now been re-stocked.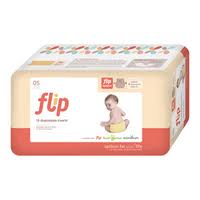 You can use disposable inserts in your cloth diapers easily! They are great if you are on a trip, or if you prefer not using cloth when you are out and about (but trust us, cloth diapering on the go is really easy so long as you have some wet bags)!
These rectangular shaped inserts feature a lower SAP rating, meaning that they are more environmentally friendly. And you can use a flip cover, or any other cloth diaper cover, as a waterproof barrier with them.
Happy Diapering!