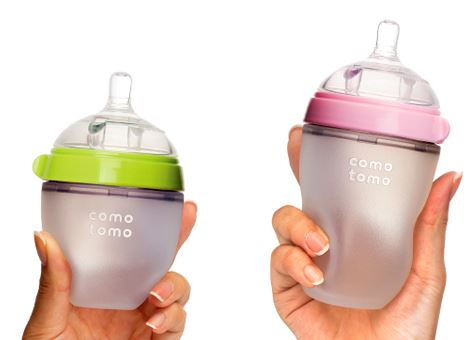 Comotomo bottles are pretty nifty feeders: They feature a soft, flexible silicone that closely mimics the mother's breast. And we're not talking just a silicone nipple which many baby bottles feature. The body of the body is also flexible silicone, making it a more natural choice and experience for baby that is more like feeding from the breast.
These excellent Comotomo baby bottles are a fantastic change from the hard bottles we're all used to seeing. They feature a wide, naturally shaped nipple, colic preventing air valves, a no drip design. And when it comes time for cleaning, the wide mouth opening makes it easy on mamas and papas.
These bottles are a great option whether you are formula feeding or pumping milk to feed baby. Available in single packs or two packs. We also offer the replacement nipples.