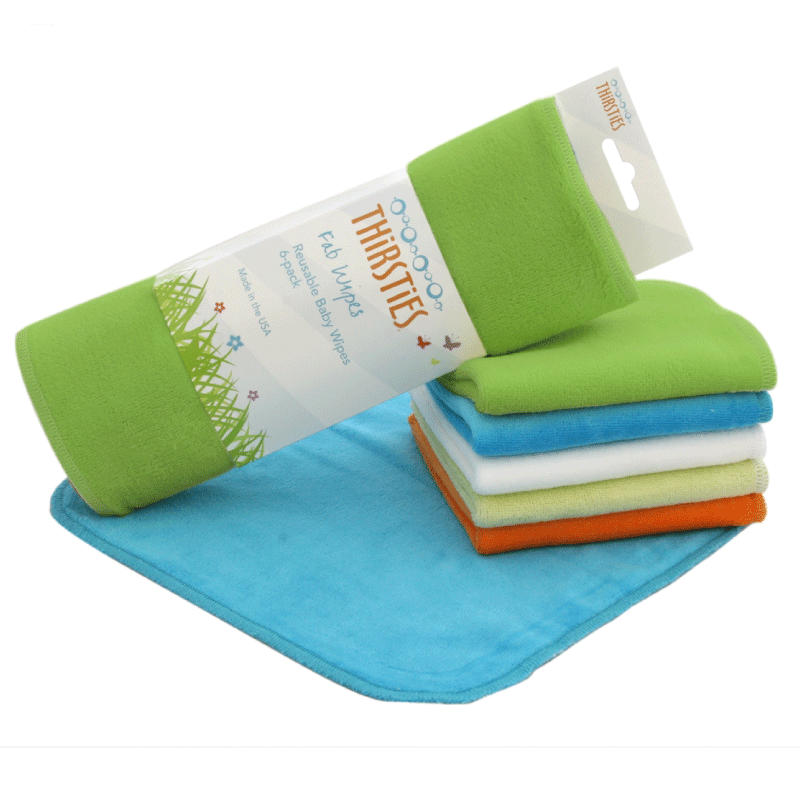 Cloth wipes are a great addition to your cloth diapering routine…you're already washing cloth diapers, so why not some cloth wipes too?
We have lots of cloth wipes to choose from and all are so soft yet effective for freshening up your little one's nether region and tackling the messiest of explosions.
Some of our faves are the Thirsties Fab Wipes, Applecheeks Plush Wipes, GroVia Cloth Wipes, and AMP Reusable Hemp Cloth Wipes.