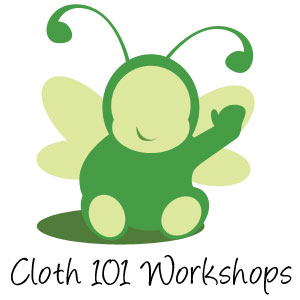 These workshops are a practical hands-on experience to learn the "how to's" of cloth diapering. You will learn how to use cloth diapers, diapering options, what you need to get started and have all your questions answered by an expert.
There are 3-4 workshops a month at different locations in Vancouver (only). The cost is $15/person and receive a $10 coupon for use with your first purchase of $95 or more.
For all the details and dates for upcoming workshops, please visit our website.