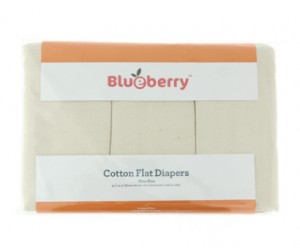 Flats. They were the original cloth diaper. They were what our parents most often used with us. And they are making a big comeback. Why? Because of their simplicity. For sure, all in ones are 'easy' in their own way, but flats are super simplistic. Just wrap them on your baby or fold them in a rectangle and lay them in a diaper cover. Fasten and you're ready to go. They sound daunting to some, and to others their simplicity is delightful.
One of the other loves? These flat diapers dry FAST.
We love the unbleached cotton flats from Blueberry. They are a great size and feature a square shape. These flat diapers just arrived at New & Green and they are already flying off the shelf.
Go on, give them a try! Sometimes simple really can be great when it comes to cloth diapers.
flat diapers, blueberry flats, swaddlebees flats, birdseye flats