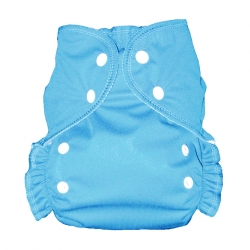 A shipment of AMP Cloth Diapers has just arrived at New & Green Baby Co!
We have now re-stocked the following:
AMP One-Size Duo Pocket Diapers – A one-size diaper that you can use as a pocket diaper, or an all-in-two if you select a natural fiber insert or a microfiber insert that has a stay dry topper (like the flip stay dry insert or AppleCheeks microterry insert).
AMP Bamboo Inserts – Super absorbent describes these inserts! AMP bamboo inserts are the most popular choice for stuffing into the AMP One-Size Duo Pocket Diaper.
AMP Hemp 3 Layer Inserts – When you have a super soaker or want to stretch your cloth diaper for a night time stretch, the AMP Hemp 3 Layer inserts are a great choice. Packing an incredible absorbency punch, these inserts can soak up a lot. They are bulkier, but if used for naps or nighttime the extra bulk doesn't matter anyways!
AMP Hemp Wipes – Great handy little wipes for bums, cheeks, baths, and meal time! The AMP Hemp Wipes are durable and last.
AMP Hemp Fitted Diapers – At New & Green we love fitted cloth diapers for naps and overnight. The AMP Hemp Fitteds are available in size small and large.