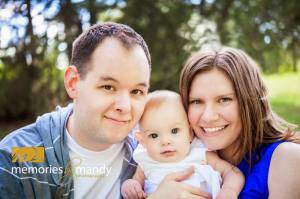 About The Company:

New & Green Baby Co. was born out of an idea and desire to make excellent quality cloth diapering products available to other parents. Before we had our daughter Katherine, we decided that we would try cloth diapers. The process of learning about how to use the diapers was overwhelming. There is far too much information out there! Even the simplest of questions – "how do I wash the diapers" returned a multitude of detergent, additive and procedure recommendations. With all the other seemingly important things to know about parenthood, the world of cloth diapers seemed complex enough to just give up. But we didn't. And we are so glad! Cloth diapering our daughter has been a very satisfying learning experience. We are happy to be reducing our waste output, happy to be putting saved dollars into an education fund and happy to be modeling to our daughter that there are choices out there that can make a real difference in her world.
In our quest to find the "just right" diaper for Katherine, we have tested a multitude of styles and systems and are bringing the best of the best to you, whether you prefer a natural fiber system, a two part system or an ultimate convenience system, New & Green Baby Co. has you covered.
Our mission is to help you find the system that works for you so that you, too, can have a successful, satisfying experience with cloth diapers.
If you have any questions at all, please contact us. With  Katherine at my side, I sometimes don't get to the phone, but do leave a message with your number and email and I will get back to you. Prompt, friendly and knowledgable customer service is part of our mission.
Happy Baby, Happy Parents, Plain & Simple – That's our Goal!
If we can assist you in any way, please  contact us.
We would be happy to answer any questions that you may have.
Thank you for visiting New & Green Baby Co. We look forward to meeting you!
info@newandgreen.com  | Toll Free 1-888-373-5566